Hosting A Box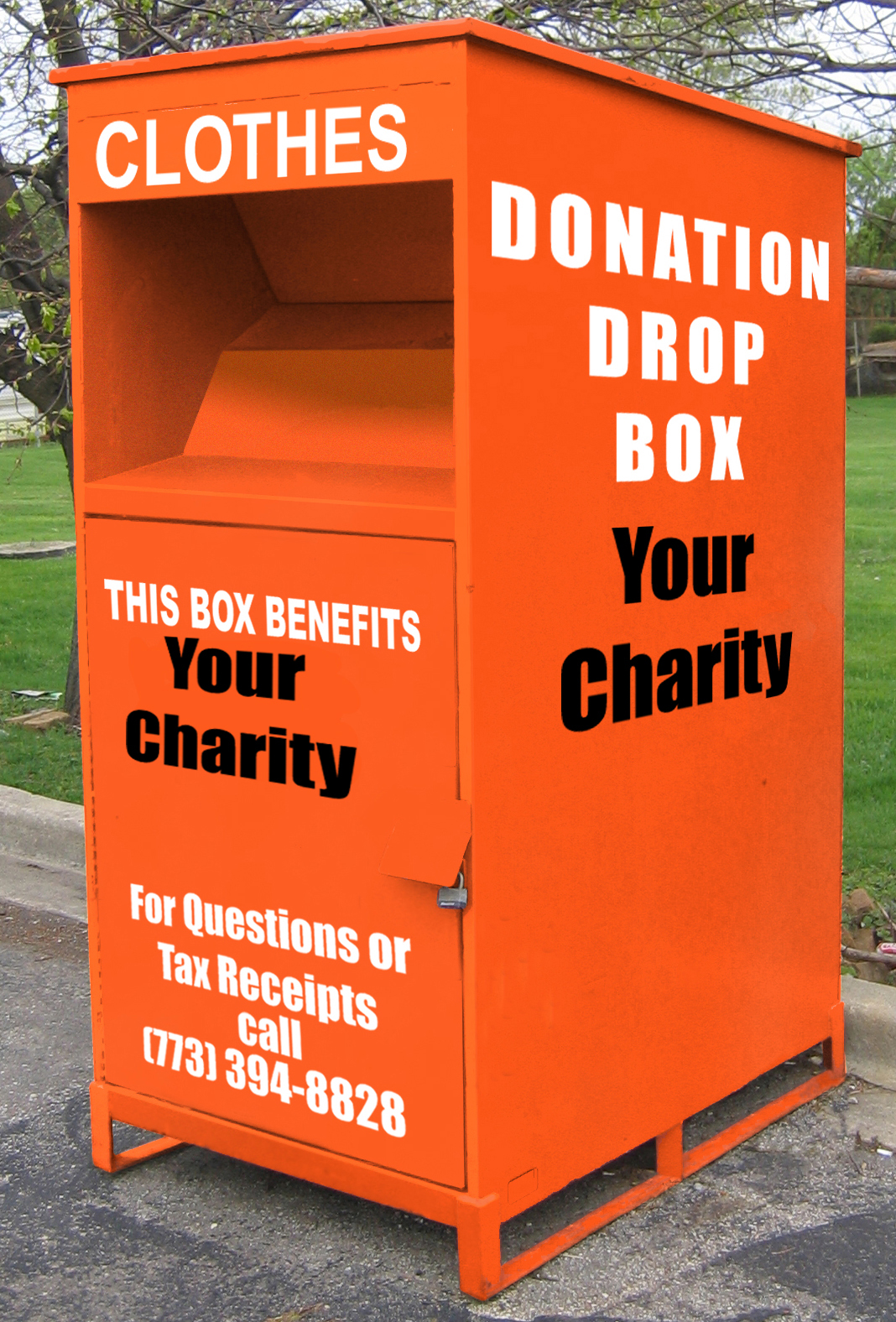 Are you interested in providing service to your customers and revenues for your favorite charity?
Clothes For Charity has a program for you. Clothes for Charity places boxes at retail facilities throughout the community. Clothes for Charity provides and maintains collection boxes. We will collect all the items from the donation box in a timely manner and fully insure the boxes. There is never a cost or obligation to you or the non-profit organization you choose to support.
To participate provide us with your name, address, contact information, and which 501c3 non profit organization you want to support. We will do the rest.
If you wish we will provide a quarterly statement of how much money your box generated for your non profit organization
This is a great way to support a charity of your choice at no cost or obligation to you. It also provides an additional service to your customers and is a visible sign that you are a steward of the environment and community.